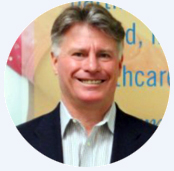 Find, Engage, Transform: Serving the Sickest of the Sick
Alan Cohn
CEO, AbsoluteCARE Medical Center & Pharmacy
What's in a name? For Alan Cohn, his company's name is its goal. It aims to provide fully comprehensive, patient-centered primary care for every patient at its five health centers in Philadelphia, Baltimore and Atlanta.
But it's not just what AbsoluteCARE offers its patients. It's also who those patients are. The centers' patients are the sickest of the sick.  Many are also homeless. Some are not sure where they will get their next meal. So, they are most likely to avoid or delay regular care. They are most likely to visit the ER for care of chronic illnesses that could be managed better in primary care.
"Our patient-centered model has been life changing for so many people," Cohn proudly boasts. Still in its youth, AbsoluteCARE's approach has remarkably improved patients access to care and reduced unnecessary hospital visits. Look at these numbers in a Baltimore center: Six months after enrollment, patient hospital admissions dropped 42%. ER visits fell 39%
The Absolute secret? Each center combines primary care, prevention and wellness, nutritional counseling, social and behavioral programs, a pharmacy, x-ray and lab services, all under one roof. AbsoluteCARE also limits each doctor (and support team) to 300 patients (instead of the usual 1,000+ that crowd the appointment book of a typical doctor). That means more time and attention devoted to meeting patient needs, even beyond traditional care.  We'd say that's quality improvement. Absolutely.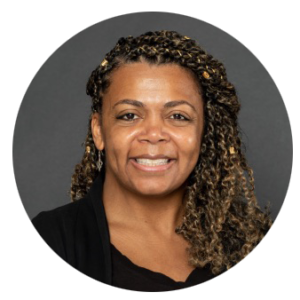 Hope and Hard Truths about Tearing Down Inequities
Joia Adele Crear-Perry, MD, FACOG
Founder & President, National Birth Equity Collaborative
Black mamas matter. Joia Crear-Perry, MD, repeats that wherever she can, whenever she can, to whoever will listen. She especially presses policymakers with her prescription for improving maternal health. (Hint: It includes quality measurement.) "Ultimately, what Black women in the U.S. need is accountability," she says. "We need to know that our lives are valued."
But Black American women die within a year of giving birth at three to four times the rate of White women. Add to that glaring disparity that we are the only developed country on the planet where maternal mortality rates are on the rise.
Dr. Crear-Perry is founder and president of the National Birth Equity Collaborative. Her numerous honors include the Congressional Black Caucus Healthcare Hero's award. She sums up her own story like this: "Her love is her family; health equity is her passion; maternal and child health are her callings."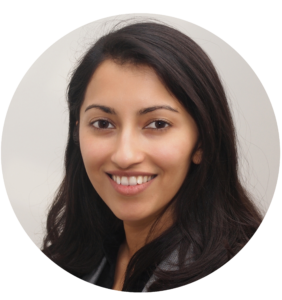 Stories, Science, Scale: Turning Insight and Empathy into Better Care
Shreya Kangovi, MD, MSHP
Founding Executive Director, Penn Center for Community Health Workers
The great divide: There's often one between high-quality health care and at-risk communities. Dr. Shreya Kangovi knows just how to close that gap, and she knows who might be right for the job. One of your neighbors, perhaps.
Dr. Kangovi strongly prescribes community health workers—trusted laypeople from patients' community—to close the care gap. She led the design team for IMPaCT, a scalable model for community health worker programs that's spreading across the country. Health care organizations in 15 states have adopted her model. Among its benefits are that it improves access to care and reduces hospital admissions.
She now leads the Penn Center for Community Health Workers. It aims to smooth access to high-quality care, and you might guess how it works to do that: It conducts research and develops best practices for community health workers. Dr. Kangovi's remedy, right next door.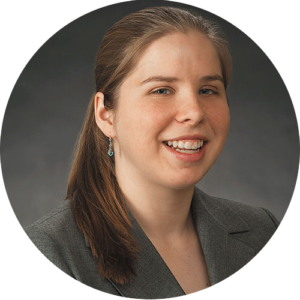 Impatient Patients: The How and Why of #WeAreNotWaiting
Dana Lewis
Creator, Do-It-Yourself Pancreas System
"The diabetes disruptor"—that's a pretty good description for Dana Lewis. As a person with diabetes, Dana had a glucose monitor to gauge her blood sugar and another gadget to administer insulin. Both required her time and attention. At best, this could be inconvenient, but for Lewis, it was unbearable.
So she designed an open source artificial pancreas system, or as she calls it,  OpenAPS. She reprogrammed her separate tools to work together—automatically—with very little time and attention on her part.
But Lewis isn't finished. She wanted to share her hack. She started a movement. That movement, #OpenAPS, pushes to make the hack available to everyone. She also leads the online discussion about it using the hashtag #hcsm (healthcare communications and social media). Posters use the tag to elevate the role of everyday people—patients—in the care conversation. Another hashtag, #WeAreNotWaiting, is a battle flag encouraging patients to be proactive, to hack health care when the system falls short. Diabetes disruptor? You bet. And a lot more.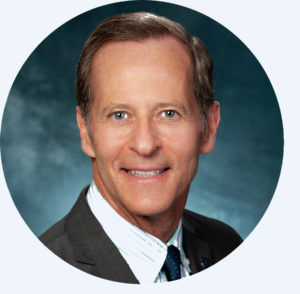 Population Health "BC and AC": Before COVID & After COVID
David Nash, MD, MBA
Founding Dean Emeritus & Dr. Raymond C. and Doris N. Grandon Professor of Health Policy, Jefferson College of Population Health
For David Nash, Founding Dean of the Jefferson College of Population Health, the coronavirus crisis shines new light on population health.
The importance of data and proper management of chronic conditions are just two tenets of quality care that Nash teaches his proteges. Today, policy makers and the public are learning in real time why these principles of population health matter.
Nash encourages us to think ahead: What will health care workers' mental health be like in six months? What will providers need to know about resilience, succession planning and helping healers become leaders? And what role should telemedicine and precision medicine play, post-COVID?
An early innovator in online and hybrid learning at Jefferson, Nash is a natural go-to for knowledge and inspiration online. Given his skill as a communicator and his command of his subject, Nash is someone you'll definitely want to hear at this special "quarantined" edition of Quality Talks.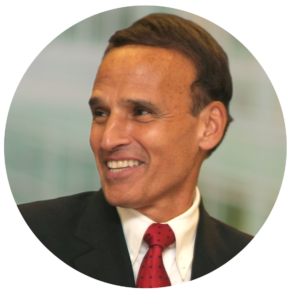 Physician Burnout Has Surprising Roots, Risks and Remedies
Robert Pearl, MD
Forbes Contributor & Former CEO, The Permanente Medical Group
"The biggest problem in American health care is us." That's how Dr. Robert Pearl, the longtime head of Kaiser Permanente, sums it up. "As patients, we wrongly assume the best care is dependent mainly on the newest medications, the most complex treatments, and the smartest doctors." But why not build a better system, instead? And why not build it around the concept of prevention?
Dr. Pearl knows the current system's failures all too well, professionally and personally: He lost his father from what he says was poor patient-clinician communication and subpar treatment plans. So, it should be no surprise he makes a passionate plea for shaking it all up in his best-selling book, Mistreated. In it, he explains why flawed perceptions are so common and how changes in structure, technology, financing and leadership could significantly lift quality outcomes.
In his latest incarnation as a Stanford professor, Pearl hopes to inspire students who will turn it all around. His pupils… and then payers, providers… and maybe us.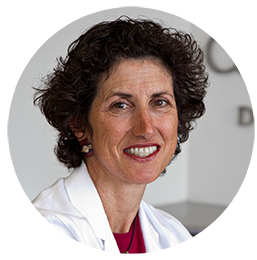 New Ways to Grow High Value Care
Rita Redberg, MD, MS
Professor of Medicine, University of California, San Francisco
Yes, less can be more. You might say that's the professional motto for Dr. Rita Redberg, a cardiologist at the University of California-San Francisco (UCSF). Her substantial research focuses on appropriate care—the right care, in the right place and at the right time.
She specifically looks at how the government approves and regulates high-risk medical devices like coronary stents. She looks at the data used to fuel approvals and whether women are appropriately included in clinical trials.
Redberg strongly presses for improved data to support the safety and effectiveness for these devices both before and after the devices are approved and marketed. The objective is to equip clinicians with as much information as possible to deliver the highest quality care and advice for their patients.
So committed to this approach, Dr. Redberg spearheaded a long-term article series about it in the JAMA Internal Medicine (where she's also Editor-in-Chief). The series is aptly titled Less is More and focuses on avoiding unnecessary tests and interventions with little or no clinical benefit.
Right care. Right place. Right time.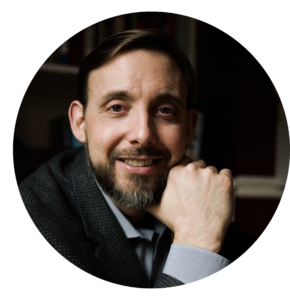 My Opioid Odyssey: Who Knows How to Deprescribe?
Travis N. Rieder, PhD
Bioethicist & Author of In Pain
The motorcycle accident was serious. Dr. Travis Rieder needed six surgeries to recover from it. But it was the opioids, prescribed for pain, that threatened his life and livelihood. The Johns Hopkins bioethics professor became dependent.
When he stopped taking the meds, the unexpected withdrawal symptoms proved almost unbearable, so much so that Rieder's own doctors advised him to go back on the pills and try to quit later. He rejected that advice, went cold turkey and weathered the withdrawal symptoms. Now, his experience gives him unique insight as a health care leader who found himself addicted.
Some doctors see treating pain as a balance. Others might call it a tightrope: Do I prescribe medication and risk the patient's addiction, or withhold and let the patient suffer?
Dr. Rieder would say that's overly simplified. His new book, In Pain, explores the opioid epidemic, why it's so pervasive and how some doctors make very big mistakes. He also travels the country to expose what he calls the "dark secrets" of pain management and the health care system. It brings new meaning to the phrase, "What doesn't kill you…"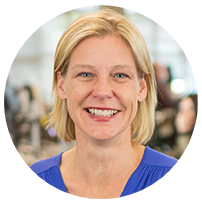 AI, Protecting Privacy and Proving Digital Health's Value
Jennifer Schneider, MD, MS 
President, Livongo Health
What makes a magic moment? Jennifer Schneider, MD, MS, says it's when an app analyzes your calendar, your location, the time and place of your next meeting and the traffic in between. And then it automatically warns you—sends you an alert—it's time to leave if you want to arrive on time. Magic.
Dr. Schneider is among a growing group of health care leaders working to make magic at the intersection of data science, clinical impact, and behavioral outcomes. It's a new field called applied health signals. Scientists aggregate and interpret personal health data to develop messages, reminders, and alerts—timely signals that help people stay on track and improve their own health.
Dr. Schneider's perspective is data-driven, patient-centered and unique. She's an accomplished physician, executive and health services researcher. But she'll quickly tell you her passion for personal applied health signals is fueled by her own experience with a chronic condition diagnosed when she was just a child.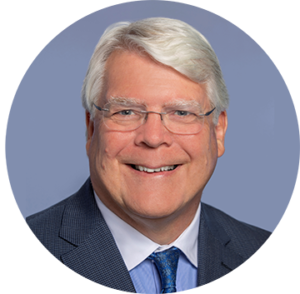 How Telemedicine Improves Health for Patients and Providers
Peter Yellowlees, MD 
Chief Wellness Officer, UC Davis Health
Peter Yellowlees MBBS, MD, is a psychiatrist and telemedicine leader animated by many interests. His focus these days: the alarming and underreported news about a mental health crisis among physicians. This British- and Australian-trained doctor knows new technologies can improve access to mental health care for people who need it. He has done it himself, caring for Native American populations hundreds of miles from his Sacramento clinic. He is also an innovator in asynchronous telepsychiatry, a new technique that uses videotaped interviews and responses rather than rely on real-time dialogue.
Lately Yellowlees has sounded the alarm about shockingly high suicide rates among doctors. Count him among those who argue the Triple Aim of better health, lower costs and better patient experience needs a fourth aim. It's time to target provider satisfaction and the basic sustainability of the medical workforce. Don't be surprised if telemedicine plays a growing role in that life-saving effort.