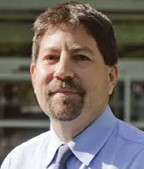 Benjamin Kligler, MD, MPH
National Director, Coordinating Center for Integrative Health
US Veterans Health Administration
---
You'll be glad you saw Ben because…
He's an idealist with a bold goal for what care can be and a practical leader who proves change is possible—at scale.

Ben's helping America's largest integrated health system (1,300 VA facilities, serving 9 million vets) change the health care conversation in ways that delight patients and decrease provider burnout.

Rather than asking patients, "What's the matter with you?" Ben bonds with patients by asking, "What matters to you?" This is holistic, humanistic care built around what patients seek—not from a medical encounter, but from life.

Here's the part you'll really want to hear: Results show that Ben's way works.
---
Benjamin E. "Ben" Kligler has led integrative medicine initiatives for over 20 years. He is founding National Director of the Integrative Health Coordinating Center at the Veterans Health Administration. Previously he was founding Medical Director of Mount Sinai Beth Israel's Continuum Center for Health and Healing, an integrative medicine practice.
A professor in the Department of Family and Medicine and Community Health at the Icahn School of Medicine at Mount Sinai, he wrote the textbook, Integrative Medicine: Principles for Practice. Dr. Kligler is also co-editor-in-chief of the peer-reviewed integrative medicine journal Explore: The Journal of Science and Healing.
Dr. Klingler is Chair of BraveNet, a 19-center, practice-based research network for Integrative Medicine, and was co-principal investigator on a PCORI-funded clinical trial of community-based acupuncture treatment for chronic pain delivered to underserved populations in the Bronx.
Dr. Kligler received his MD from the Boston University School of Medicine and completed his residency in Family Medicine at Montefiore Medical Center.