Thursday, April 21, 2022
This isn't your ordinary health care discussion. Quality Talks is a series of stirring, succinct talks by current and emerging health care leaders with ideas about how we can collaboratively improve American health care. In addition to the dynamic and thought-provoking speakers, the event features interactive dialogue among all attendees about advancing the health care system and improving patient care.
Quality Talks began as part of NCQA's 25th Anniversary and was so successful that NCQA made it an annual event. We have been bringing speakers and health care quality leaders together to continue the discussion since 2015.
The Goal
NCQA wants to look ahead through the eyes of tomorrow's leaders, who are inspiring the future of American health care. The Quality Talks are meant to inspire action to tackle the real and pressing problems in our health care system, and to dismantle barriers to a better future.
The Format
Far from a conventional conference, this event follows a "TED"-style format. That means the talks are shorter, compelling, memorable and novel in nature. Expect to leave this event hearing something you haven't heard before.
Event Venue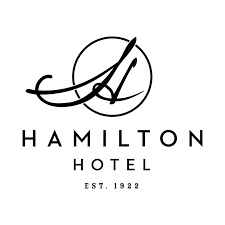 Quality Talks 2022 will be hybrid. The event will take place at the Hamilton Hotel in Washington, DC.
Hamilton Hotel Washington DC
1001 14th St NW
Washington, DC 20005
Special room rate is available for attendees at $269 per night (excluding taxes and fees) until March 28 or until the room block is sold out.
Can't make it to Washington, DC? Join us online and watch the livestream from your home or office.