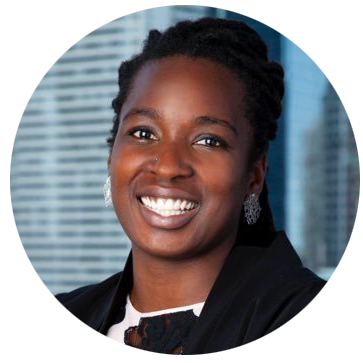 Where is the Trust in Health Care?
Toyin Ajayi, MD, MPhil | Chief Health Officer and Founder, Cityblock Health
You could say Dr. Toyin Ajayi is a radical. Her new company, Cityblock Health, aims to radically improve health care—and health—for low-income people living in big cities. Poor health outcomes plague the poor. Medical interventions reach low-income city residents late and cost more than you might think. Plus, innovation and improvement often target people who can afford care. Then add the trend toward transactional health care—the hollowing out of provider-patients relationships. These issues compound to create a problematic prognosis.
Ajayi prescribes a radical re-do of the care model. She builds neighborhood health hubs that integrate primary care with behavioral health and social services. New, tailored technology plays a role. So do incentives for providers. But strong patient-provider relationships could prove the most important linchpin for improving urban health—block by block.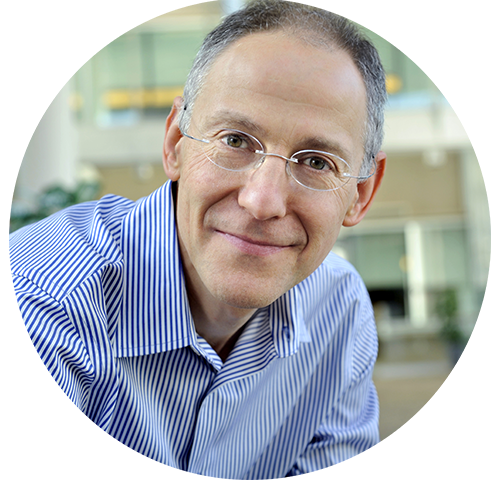 Confronting Health Care's Hardest Questions
Ezekiel Emanuel, MD, PhD | Chair, Medical Ethics and Health Policy, University of Pennsylvania
Dr. Ezekiel Emanuel is a bioethics professor, physician and author who wants to die at 75. "By the time I reach 75, I will have lived a complete life. I will have loved and been loved," he writes. But not everyone loves that idea, and his declaration in The Atlantic caused quite a stir.
You could say that's just what Dr. Emanuel wants: to cause a stir. For example, his suggestion that Medicare should emulate Netflix to tackle the issue of risk-adjustment in calculating payment.
Netflix wanted someone to design algorithms that would yield recommended movies for customers, so it held a contest and invited designers to do their best. The winning team earned a million-dollar prize. Emanuel says Medicare should follow Netflix's example—hold a contest to find an algorithm that can wipe the costs of people who game the current risk-adjustment model.
Emanuel often takes an unconventional approach to tackling the tough topic. But if you'd like to talk to him about his ideas, you'll have to talk in person. Stir or not, he doesn't do social media.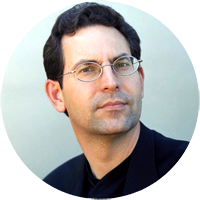 Will Health IT Finally Be Driven by Demand?
John Halamka, MD, MS | Chief Information Officer, Beth Israel Deaconess Medical Center, Chairman, New England Healthcare Exchange Network, Professor, Harvard Medical School
When doctors are confused about electronic health records and securely sharing data to coordinate and improve care, they turn to author and fellow physician, Dr. John Halamka. He manages a health information system that supports 3,000 doctors, 18,000 other health care employees and 3 million patients. He also practices emergency medicine, teaches at Harvard Medical School and runs a farm with his family.
Dr. Halamka has a unique view of the intersection of medicine and technology. He even refers to himself as the "Geek Doctor" in his own blog. Now, Halamka predicts that health IT is on the cusp of an exciting new future, no longer driven by government or advisory boards, but by consumers—by the demands of patients. A bold prediction for a doctor (or a geek).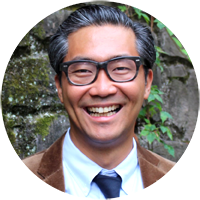 Doctors as Designers: A Quality Cornerstone
Bon Ku, MD | Assistant Dean for Health & Design, Sidney Kimmel Medical College, Thomas Jefferson University
"Think like a designer." That's Dr. Bon Ku's advice for his medical students at Jefferson University—and it's not a bad idea for all doctors.
Design thinking, in the tradition of Apple or Amazon, is not a trend. Increasingly, it's the standard approach to improving products or delivering better service across a variety of industries. Dr. Ku says health care must keep up.
Ku believes health care professionals serve patients best when they craft the delivery of care from the patient's viewpoint. Empathy is the foundation of good design. Design is not about the carpet color or the furniture fabric; it's about ease of use, efficiency and a better experience for patients and providers. Ku is convinced that design thinking does more than improve care—it also prevents burnout and cynicism among health care professionals.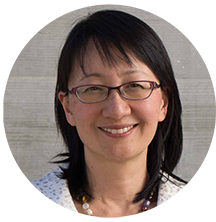 Surveys, Sensors and Stories: A Vision for Value
Vivian S. Lee, MD, PhD, MBA | President, Health Platforms at Verily Life Sciences

If you asked Dr. Vivian S. Lee, a radiologist by trade, how to transform the US health care system, she'd say: with data, data transparency and patient/doctor engagement.
In fact, Dr. Lee led the University of Utah Health Care's hospital to top performance in patient satisfaction, quality, cost reduction, and physician engagement. Now at Verily, she is exploring new sensors, data analytics and machine learning to engage patients in the co-production of their health.
Dr. Lee is the current President of Health Platforms at Verily Life Sciences (an Alphabet/Google company). She was previously Dean of the School of Medicine and CEO of University of Utah Health Care. A distinguished researcher and health care executive, she was elected to the National Academy of Medicine in 2015. Dr. Lee serves as a Director of the Commonwealth Fund, is a Senior Fellow at the Institute for Healthcare Improvement and a member of the JAMA Journal Oversight Committee.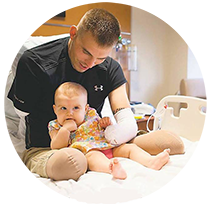 "Never Quit": A Recalibrated Warrior's Perspective on Health Care Quality
Travis Mills | Staff Sergeant, Retired, U.S. Army
"Never give up. Never quit." Retired Army Staff Sergeant Travis Mills lives by that motto. Mills lost portions of his arms and legs to a bomb blast during his third tour of duty in Afghanistan. His credo fueled his survival, his recovery and now, his future.
Still, the New York Times best-selling author acknowledges he did not recover by himself. He tells audiences all over the U.S. he had help: an army of supporters that includes family and friends, and military doctors, nurses, physical therapists and fellow amputees.
Now he's leading the charge to return the favor. Mills wants to inspire others, including health care teams like the one that treated him, to persist in the face of challenges. He wants to share his unique experience and to provide practical insight on how care teams influence patients—both mentally and physically—as they recover from catastrophic injuries.
For more information on this speaker, please visit www.prhspeakers.com.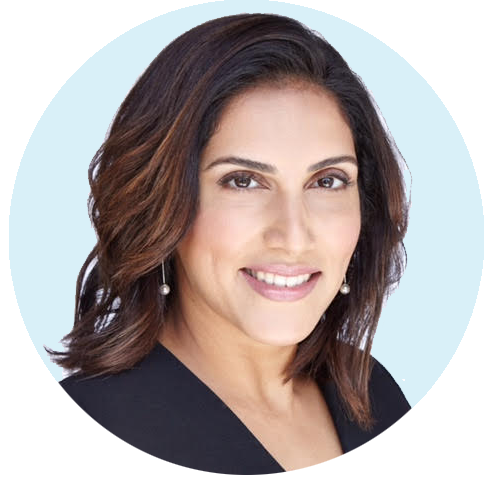 Fix Health Care's Future: Don't Forget the End User
Geeta Nayyar, MD, MBA | Chief Healthcare & Innovation Officer, Femwell Group Health, TopLine MD Health Alliance
Someone recently asked Dr. Geeta Nayyar to predict what our health care system will look like in the future. It makes sense to ask Nayyar, one of health care technology's top voices. She's earned a place on some "top" lists: as one of the "Top 26 smartest people in Health IT" (Becker's Report), as one of the "Top 25 Minority Healthcare Executives" (Modern Healthcare).
Dr. Nayyar's answer? We can expect a long list of innovations. We'll know patients' DNA makeup and know precisely how to care for them. Artificial intelligence will support clinical decisions. Social media will play a significant role in engaging and communicating with patients.
But those predictions come with a word of caution: Don't forget the end user. End users could be patients… or doctors and nurses… or even office managers. Nayyar says the "human factor" often goes missing in design and development, but every innovation needs end-user input to succeed. She adds, "It's not hard. You've just got to ask."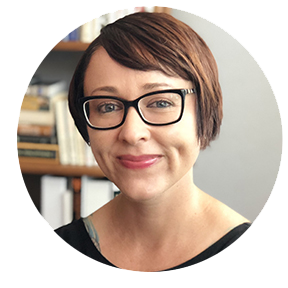 True Transparency: Give Me My Notes
Liz Salmi | Senior Strategist, Outreach & Communications, OpenNotes
Is there a lopsided balance of power between patient and provider? Liz Salmi says "Absolutely." In her professional role, she touts transparency—in the form of OpenNotes—as the solution. Salmi is a leading voice in a movement to give patients broad access to their health care records. That movement is also pushing providers to proactively share patients' notes with their other providers.
Salmi's personal story makes her viewpoint compelling: She was diagnosed with brain cancer at just 29 years old. Since then, she's written more than 500 blog posts about her experience. The blog—in a sense, a journal of her life with the disease—not only helps her cope, but also contains information she says can help her care team. "everyone wonders about the secret to patient engagement," she says. "If your patient is looking something up online…that means they are engaged."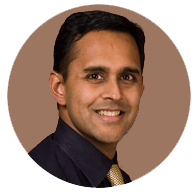 Reality TV and Population Health? Unique Concepts for Better Data, Better Decisions and Better Population Health
Darshak Sanghavi, MD | Chief Medical Officer and Senior Vice President of Translation, OptumLabs
How is health care like reality TV? Dr. Darshak Sanghavi says there are similarities. For example, you might think the goal of American Idol is to identify the best performer, but its real goal is higher TV ratings and more advertising dollars. (Perhaps the show's producers deserve the million-dollar prize.)
Dr. Sanghavi says health care payment incentives often reward what he calls "surrogate endpoints." Should we measure and reward doctors when they treat high blood pressure with medicine? Or should we measure and reward preventive care that helps avoid hypertension in the first place?
Dr. Sanghavi talks a lot about more precise population health management. He is Chief Medical Officer at Optum Labs and Senior Vice President of Translation. He helps organizations translate their patient-reported data into actionable solutions. Before his current role, he was the Director of Preventive and Population Health at the Center for Medicare and Medicaid Innovation. He is the architect of several large-scale government pilot projects to take on the country's most chronic issues—diabetes, heart disease and even substance abuse.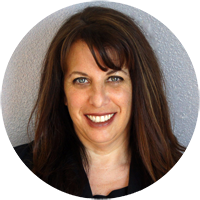 Disruption or Deck Chair? Health Care is Changing, But Will It Change for the Better?
Lisa Suennen | Managing Partner, Venture Valkyrie, LLC
Lisa Suennen reads tea leaves professionally. She's a venture capitalist. Her predictions can mean earning or losing a fortune. That's why so many people look for her insight on the intersection of health care and technology. Here are some: Health care companies will prosper if they embrace technology and consumer experience as guiding priorities. Companies that traditionally excel in those areas—think Amazon or Google—could choose health care as a new fertile frontier. Blockchain (technology that allows digital information to be distributed, but not copied) will be the health care investor's new buzzword. Although it's used for digital currency like Bitcoin, it could have a role in electronic health records.
How confident is Suennen in her predictions? Look no farther than the name of her company and her blog, Venture Valkyrie. In Marvel Comics, Valkyrie is a demi-goddess known for super-human strength and stamina. In Norse mythology, a valkyrie decides which soldiers die in battle and which go on to glory.