Toyin Ajayi, MD, MPhil | Chief Health Officer and Founder, Cityblock Health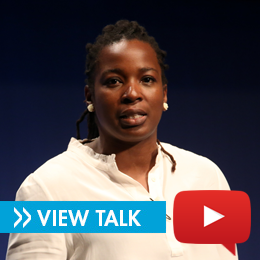 You could say Dr. Toyin Ajayi is a radical. Her new company, Cityblock Health, aims to radically improve health care—and health—for low-income people living in big cities. Poor health outcomes plague the poor. Medical interventions reach low-income city residents late and cost more than you might think. Plus, innovation and improvement often target people who can afford care. Then add the trend toward transactional health care—the hollowing out of provider-patients relationships. These issues compound to create a problematic prognosis.
Ezekiel Emanuel, MD, PhD | Chair, Medical Ethics and Health Policy, University of Pennsylvania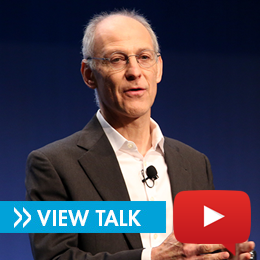 Dr. Ezekiel Emanuel is a bioethics professor, physician and author who wants to die at 75. "By the time I reach 75, I will have lived a complete life. I will have loved and been loved," he writes. But not everyone loves that idea, and his declaration in The Atlantic caused quite a stir. You could say that's just what Dr. Emanuel wants: to cause a stir. For example, his suggestion that Medicare should emulate Netflix to tackle the issue of risk-adjustment in calculating payment.
John Halamka, MD, MS | Chief Information Officer, Beth Israel Deaconess Medical Center, Chairman, New England Healthcare Exchange Network, Professor, Harvard Medical School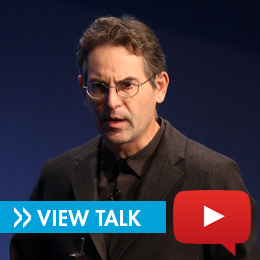 When doctors are confused about electronic health records and securely sharing data to coordinate and improve care, they turn to author and fellow physician, Dr. John Halamka. He manages a health information system that supports 3,000 doctors, 18,000 other health care employees and 3 million patients. He also practices emergency medicine, teaches at Harvard Medical School and runs a farm with his family.
Bon Ku, MD | Assistant Dean for Health & Design, Sidney Kimmel Medical College, Thomas Jefferson University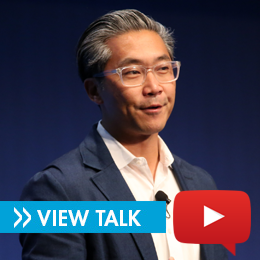 "Think like a designer." That's Dr. Bon Ku's advice for his medical students at Jefferson University—and it's not a bad idea for all doctors. Design thinking, in the tradition of Apple or Amazon, is not a trend. Increasingly, it's the standard approach to improving products or delivering better service across a variety of industries. Dr. Ku says health care must keep up.
Vivian S. Lee, MD, PhD, MBA | President, Health Platforms at Verily Life Sciences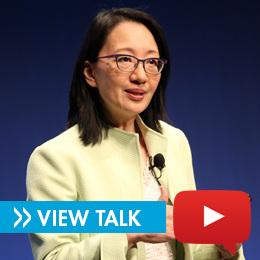 If you asked Dr. Vivian S. Lee, a radiologist by trade, how to transform the US health care system, she'd say: with data, data transparency and patient/doctor engagement. In fact, Dr. Lee led the University of Utah Health Care's hospital to top performance in patient satisfaction, quality, cost reduction, and physician engagement. Now at Verily, she is exploring new sensors, data analytics and machine learning to engage patients in the co-production of their health.
Travis Mills | Staff Sergeant, Retired, U.S. Army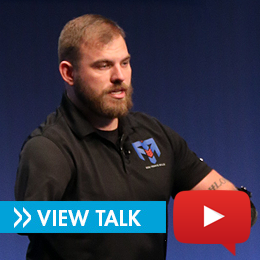 "Never give up. Never quit." Retired Army Staff Sergeant Travis Mills lives by that motto. Mills lost portions of his arms and legs to a bomb blast during his third tour of duty in Afghanistan. His credo fueled his survival, his recovery and now, his future.
Liz Salmi | Senior Multimedia Communications Manager, OpenNote

Is there a lopsided balance of power between patient and provider? Liz Salmi says "Absolutely." In her professional role, she touts transparency—in the form of OpenNotes—as the solution. Salmi is a leading voice in a movement to give patients broad access to their health care records. That movement is also pushing providers to proactively share patients' notes with their other providers.
Darshak Sanghavi, MD | Chief Medical Officer and Senior Vice President of Translation, OptumLabs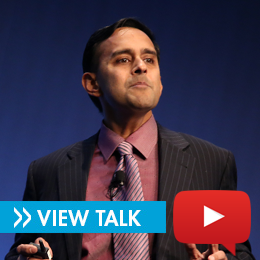 In the 1990's, Darshak Sanghavi co-wrote a punk rock song that became a hit in Asia. As a young pediatrician in the early 2000's, he wrote what The Wall Street Journal called one of the best health books of the year. Recently, he has run some of the most ambitious quality initiatives in government and in industry. He visited the Quality Talks stage to share the lessons and predictions from these varied experiences.
Lisa Suennen | Managing Partner, Venture Valkyrie, LLC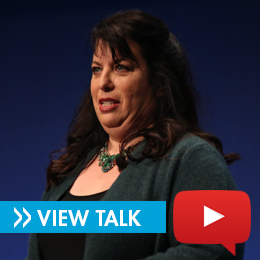 Lisa Suennen reads tea leaves professionally. She's a venture capitalist. Her predictions can mean earning or losing a fortune. That's why so many people look for her insight on the intersection of health care and technology. Here are some: Health care companies will prosper if they embrace technology and consumer experience as guiding priorities. Companies that traditionally excel in those areas—think Amazon or Google—could choose health care as a new fertile frontier. Blockchain (technology that allows digital information to be distributed, but not copied) will be the health care investor's new buzzword. Although it's used for digital currency like Bitcoin, it could have a role in electronic health records.