Lynn M. Banaszak | Founding Executive Director, Disruptive Health Technology Institute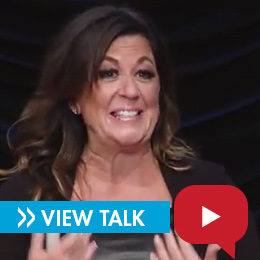 Lynn Banaszak connects professions that are too often strangers to one another: medicine and engineering. She finds—and funds—experiments that apply engineering solutions to health care problems. She works at one of the country's top science and technology universities, yet she has learned there's more to good care than facts and figures. Intuition and instinct matter, too.
Leonard D'Avolio, PhD | Assistant Professor, Brigham and Women's Division of General Internal Medicine and Primary Care, and CEO and Co-Founder, Cyft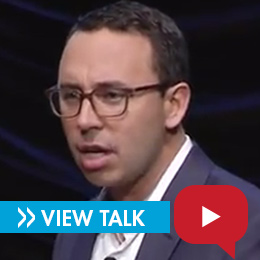 Leonard D'Avolio is a medical school professor, an entrepreneur—and a pragmatic optimist. He has learned, both personally and in his work, that health care is decades behind other industries when it comes to using data. He has spent 13 years trying to make data the key to improving health care and he sees reason for hope that it's ready to happen.
Shereef Elnahal, MD, MBA | Assistant Deputy Under Secretary for Health, Chief of Quality, Safety, and Value at U.S. Department of Veterans Affairs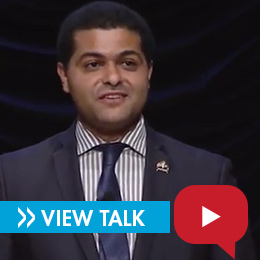 Even if you were never in the military, the Veterans Administration probably has a hand in the care you receive. Almost two-thirds of physicians in the US who were trained in this country received training from the VA. Shereef Elnahal is the doctor in charge of quality at the VA and his here to share his insight into this important laboratory of American health care.
Maria Gomez | CEO and Founder, Mary's Center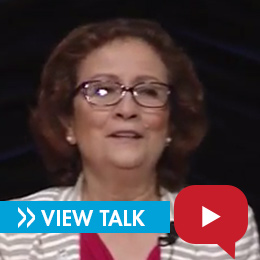 Maria Gomez earned a black belt in tae kwon do and met her husband at martial arts practice in an encounter she calls Love at First Kick. She has also holds one of the highest honors any American can receive from a US president: the Presidential Citizens Medal which recognizes her work improving health in some of America's most vulnerable communities.
Kyle Hill | Co-Founder & CEO, Harvey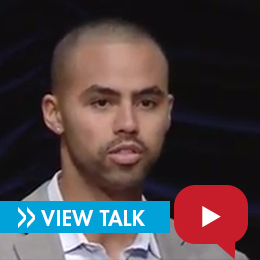 Eastern medicine has been around for centuries. It emphasizes nutrition, prevention and natural self-healing. Evidence-based medicine is part of the Western medical tradition. It relies on science and is relatively new. What happens when you mix East and West? Kyle Hill is convinced you get better health care, and better health.
George Kassabgi | Executive Vice President & Chief Product Officer, Seniorlink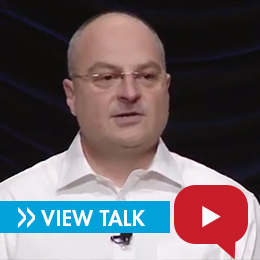 George Kassabgi calls himself as a technologist who works in health care—not the other way around. He is Quality Talks' first patent holder: for a computer program that helps people understand their risk factors for disease. Despite his background, he is not the technology evangelist you might expect, in this talk he will dispel myths about health care technology and enlighten us where technology is likely to take us.
Martin A. Makary, MD, MPH | Professor of Surgery, Johns Hopkins University School of Medicine; Professor of Health Policy & Management, Johns Hopkins Bloomberg School of Public Health; Chief, Johns Hopkins Center for Islet Transplantation Surgery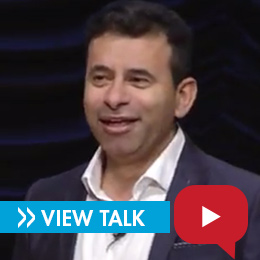 Marty Makary is a top surgeon and prolific author. He has published widely on patient safety and led the World Health Organization to develop ways of measuring quality. He is known in the medical profession and the news media as a no-nonsense, nonpartisan advocate who uses science to highlight the need for transparency in health care.
Kyu Rhee, MD, MPP | Chief Health Officer, IBM Watson Health, President, Integrated Health Services, IBM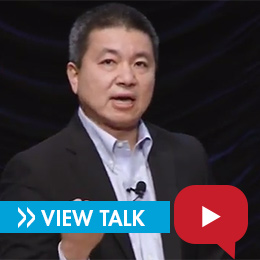 Many TV fans recognize the name Watson. They say, "That's the IBM supercomputer that beat all those smart people to win Jeopardy." That was in 2011, and a lot has changed since then. There's a lot about Watson that you don't know. Kyu Rhee, the top doctor at IBM Watson Health, shares news and predictions about the role of artificial intelligence in health care.
Josh Rosenthal, PhD | Co-Founder and Chief Scientific Officer, RowdMap, Inc.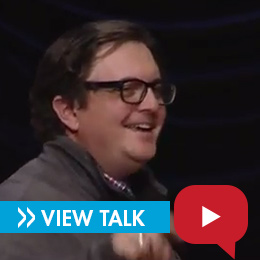 The book and the Brad Pitt movie, "Moneyball" is a true story. It's about underdogs who use data to build pro baseball teams that win a lot but don't cost a lot. Josh Rosenthal is living—and leading—a health care version of Moneyball. Baseball is minor league compared to what he can do. He finds and creates high-value health care teams that save lives.
Nneka Mokwunye Sederstrom, PhD, FCCP | Director of Ethics, Children's Hospitals & Clinics of Minnesota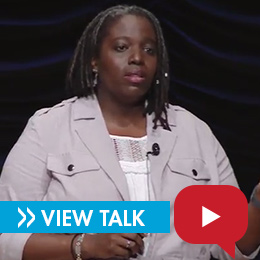 Nneka Sederstrom works in what may be the most emotionally difficult corner of health care quality: quality of life at the end of life. These days, she focuses on families who have dying children—pediatric palliative care. She is a full-time hospital ethicist, here with lessons on how to lift quality, even when life is fleeting.