Disparities & Other Health Drivers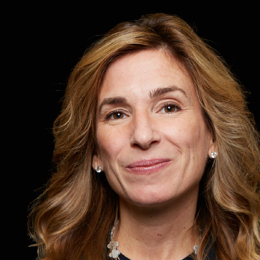 What's Really Killing Us?
Alexandra Drane | Founder & Chair, Eliza Corporation; Co-Founder, Seduce Health and Co-Founder, Engage with Grace
What's killing us? Is it high blood pressure, elevated cholesterol or even diabetes? Or are all these symptoms of something else? Alexandra Drane calls it "life sucks" disease. It's made up of all the other things that monopolize our time and distract us from taking care of ourselves: caregiver stress, financial stress, relationship stress and workplace stress. Drane says the health care industry has begun to prod people to pay attention to their health. Still, the founder of two health care companies—one that specifically engages patients through technology–says we can do more.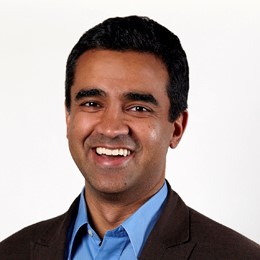 The Upstream Effect: What Makes Us Sick?
Rishi Manchanda, MD, MPH | Chief Medical Officer, The Wonderful Company
What is the "upstream effect"? For that matter, what is an "upstreamist"? (We checked Webster's about that one. It's not there.) Dr. Rishi Manchanda is an upstreamist. He's also chief medical officer at healthy snack producer, The Wonderful Company. The upstream effect is Dr. Manchanda's approach to improving the quality of primary care: tackle social and environmental issues before they lead to health problems—before they reach a doctor's door. Former lead physician for the Los Angeles VA Homeless Primary Care Program, Dr. Manchanda knows what happens outside the doctor's office can impact what goes on inside. His goal is to make the upstream effect a component of the primary care routine. He's also doing all he can to get the rest of us on board—including Webster's.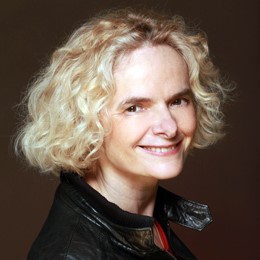 Treating Addiction Within the Health Care System
Nora Volkow, MD | Director, National Institute on Drug Abuse
Dr. Nora Volkow knows about the addiction battles many Americans lose—how addiction destroys relationships, livelihoods and lives. Volkow, director of the National Institute on Drug Abuse (NIDA) at the National Institutes of Health, says the immediate response is to wholly integrate behavioral care as part of our routine health care expectations. She expects science and research to play a bigger role in the future, and predicts that we'll be better at identifying people at risk for addiction. The future will also bring treatment that is precisely tailored to be most effective for each individual, and there will be more prevention options. Also on the horizon are chronic-pain medications that don't come with the added risk of abuse and addiction.
Reimagining Cancer Care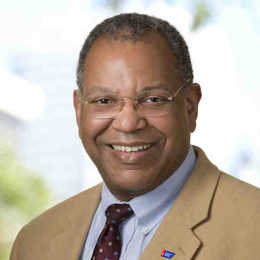 Beyond #Moonshot: Back-to-Basics Cancer Care
Otis Brawley, MD, MACP | Chief Medical Officer, American Cancer Society, Inc.
The underbelly of health care is hard to look at. But Otis Brawley, an oncologist who grew up in inner-city Detroit, worked in the largest public hospital in the U.S. and is now a leader at the American Cancer Society, has seen it all: how the rich are over-treated and the poor are under-treated, patient care based on how big a payment the doctor can expect, rising health care costs for unnecessary and unproven treatments. Brawley says rational health care, drawn from results-based, scientifically justifiable treatments, should be the norm, not the exception. What will it take to get us there? Using his personal experiences and deep understanding of today's health care system, Brawley answers that big question.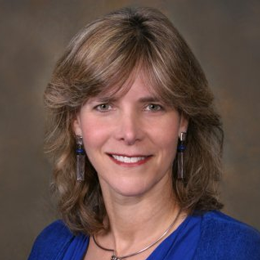 Tailored Cancer Care: Less Can Be More
Laura Esserman, MD, MBA | Professor, Departments of Surgery and Radiology, and Affiliate Faculty, Institute for Health Policy Studies, University of California San Francisco (UCSF); Director, Carol Franc Buck Breast Care Center and Co-Leader, Breast Oncology Program, UCSF Helen Diller Family Comprehensive Cancer Center
Less is more. That's the philosophy earning fans (and foes) for Dr. Laura Esserman, director of the University of California—San Francisco's Carol Franc Buck Breast Care Center. The doctor has long preferred a less-invasive approach when treating the breast condition known as DCIS (ductal carcinoma in situ). Conventional treatment often means biopsy, surgery and radiation. Dr. Esserman favors a lighter touch—see the patient regularly, but hold off on surgery (and its side effects) in cases that aren't likely to become life-threatening. Recent research indicates outcomes are similar. The doctor—known to sing patients requested songs as they go under anesthesia—is not new to crooning an unconventional tune: she was an early supporter of scaling back cancer screening to reduce overdiagnosis and unnecessary procedures. Again, new research backs her up. Now, she and others are conducting another study to find the best approach for tailored screening. New and novel is becoming familiar refrains for Esserman.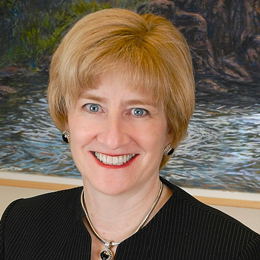 Fighting Cancer. Cutting Costs. At the Same Time.
Barbara McAneny, MD | Chief Executive Officer, New Mexico Cancer Center
No one wants to hear their oncologist is looking to cut costs. Patients would want to know, "How will that affect my care?" Their natural assumption might be "not for the better." But Dr. Barbara McAneny gently reminds us our instinctive reaction may be off base. In fact, she's proven it at the New Mexico Cancer Center in Albuquerque, where prioritized prevention helped provide better care to cancer patients, at lower cost. Now, she's testing the approach at an additional six private oncology practices across the country. Prioritized care aims to cut back on unscheduled and unplanned care. Side effects are aggressively managed to prevent unnecessary and costly ER visits and hospitalization. (Cancer patients with compromised immune systems should not sit in the ER next to sick people—that alone could lead to more care, more costs.) Extended office hours and clinicians who are available by phone can stop patients from making rash decisions about medication or seeking emergency care. Dr. McAneny reports positive outcomes, and she has the data to prove it. That might be enough to change your mind, if not your instincts.
The Health Plan of the Future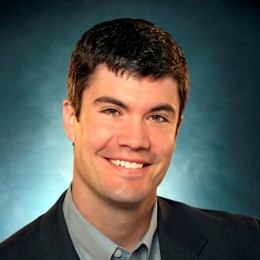 Save Money. Live Better. Here's Where You Start.
Marcus Osborne, MBA | Vice President, Health and Wellness Transformation, Walmart
Everyone knows that if you visit your local Walmart, you're likely to find almost anything you could ever need—but if not for the greeter at the door, you might not know where to look for it, there's just so much. According to Marcus Obsborne, that's a metaphor for the health care system—now and in the future. Osborne knows a thing or two about that Arkansas-based retail behemoth: he's one of its top health executives. He says insurance companies and doctors spend too much time bemoaning the "unengaged healthcare consumer" when they should take a long, hard look in the mirror. All those consumers need is a "greeter" to guide them to the right starting point.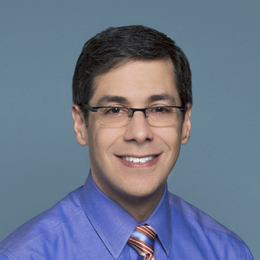 Performance Reporting: Easing Your Grief
Joseph Territo, MD | Associate Medical Director for Quality, Kaiser Mid‐Atlantic Permanente Medical Group
In life, some laws are universal. The five stages of grief, for instance: denial and isolation; anger; bargaining; depression; and, finally, acceptance. Dr. Joseph Territo says there is a painfully similar universal truth with performance reporting. As medical director of quality for the Mid-Atlantic Permanente Medical Group, Territo works on the front line of health care quality. He's not advocating to eliminate performance reporting. But alleviating the pain is a different story. His answer is not necessarily a spoonful of sugar, but building an organizational narrative of quality improvement that may help the medicine go down—and just may ease performance reporting.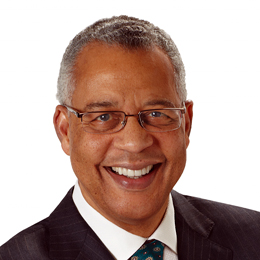 Telehealth Is Revolutionizing Care Delivery: Can It Change the Value Definition?
Reed V. Tuckson, MD, FACP | Managing Director, Tuckson Health Connections, LLC
Delivering value in health care tops the priority list for leaders across the industry. Defining value can be much more subjective. But whatever your definition, Dr. Reed Tuckson says that telehealth will be a key component. Tuckson is managing director of Tuckson Health Connections and president of the American Telemedicine Association, and his prognosis for telehealth's future is nothing short of exuberant. He describes "breathtaking" innovations in technology and the telecommunication networks that support telehealth. He feels that telehealth is positioned to play a significant role in supporting physicians and practices as the health care system relies more on value-based reimbursement. The traditional patient-physician relationship will be changed forever, Tuckson says: altered, enhanced and challenged. Could that apply to the definition of value, as well?