Building Health Care's Future: A Prognosis
Lynn M. Banaszak | Founding Executive Director, Disruptive Health Technology Institute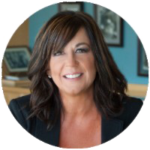 Ask Lynn M. Banaszak what she does for a living and she'll tell you that she connects ideas and innovators to create solutions for wicked problems. That description applies as she takes on the role of executive director of the Disruptive Health Technology Institute (DHTI) at Carnegie Mellon University. DHTI aims to transform the affordability, accessibility, quality and simplicity of health care solutions. Is technology her answer for public health? For better diagnoses? For tracking complex patients?
Prior to her work at DHTI, Banaszak was vice president and chief relationship officer at the Pittsburgh Life Sciences Greenhouse, a biotechnology investment organization. Lynn was recently recognized as one of only 3 Pittsburgh businesswomen on the national American Business Journals 'Women to Watch' list – selected from 1000 women across the country. She was designated One of the Best Personalities of Pittsburgh, was selected as a Pittsburgh Business Times 2016 BusinessWomen First award winner and was the 2015 Athena of Greater Pittsburgh Award Winner.
Making Health Care Count
Leonard D'Avolio, PhD | Assistant Professor, Brigham and Women's Division of General Internal Medicine and Primary Care, and CEO and Co-Founder, Cyft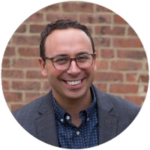 "Health care technology" by nature sounds cold and impersonal. But health care becomes personal for everyone at some point. So says Dr. Leonard D'Avolio, who identifies a loved one's illness as the motivation behind his work in machine learning, also known as artificial intelligence (AI). D'Avolio is CEO and co-founder of Cyft, a company that aims to optimize AI to improve health care. There are skeptics, but D'Avolio's work is drawing praise as "predictive analytics generating real savings for Medicaid organizations." His experience at Cyft provides insight for the way forward in health care.
In addition to his work with Cyft, D'Avolio is advisor to Ariadne Labs and the Helmsley Charitable Trust Foundation, and board member for the Youth Development Organization. He previously led informatics for the Department of Veterans Affairs Million Veteran Program and the VA's first clinical trial embedded in an electronic medical record system.
From Crowdsourcing to Sharing With the Crowd: A Diffusion of Excellence
Shereef Elnahal, MD, MBA | Assistant Deputy Under Secretary for Health, Chief of Quality, Safety, and Value at U.S. Department of Veterans Affairs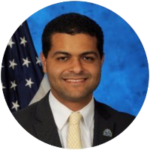 The Veterans Administration's woes are well publicized—its innovations and accomplishments, not so much. But to the latter category, add Diffusion of Excellence—the program Dr. Shereef Elnahal leads. The initiative aims to draw innovations from everyone possible and to spread them everywhere appropriate. One publication describes it as the VA's own version of Shark Tank. How does the VA's quality chief and his team attract great ideas? How do they maximize investments to generate solutions? How does his contest of homegrown ideas work to improve access, patient experience and employee engagement?
Elnahal is a radiation oncologist by profession, but has led a best-practices initiative at the VA as a White House Fellow, and has authored over a dozen publications on health care quality and operations. He also co-developed a published methodology that doubled clinic efficiency in the Johns Hopkins Pancreatic Multidisciplinary Clinic, cutting patient wait times by half.
Integrating Care for the Most Vulnerable Among Us
Maria Gomez | CEO and Founder, Mary's Center

Born in Colombia and brought up in Washington, DC, Maria Gomez has dedicated her life to providing high quality care to the community that raised her. Guided by her vision, Mary's Center has delivered exceptional outcomes to disadvantaged populations for nearly 30 years. Her integrated approach to medicine, education and social services extends a lifeline to tens of thousands of vulnerable and under-served people every year, giving families across the DC region the chance at a brighter future.
Gomez's work has not gone unnoticed. President Barack Obama awarded her with the Presidential Citizens Medal in 2012. The medal honors a select few Americans for "exemplary deeds or services (performed) for his or her country or fellow citizens." It is the second-highest civilian award in the United States, second only to the Presidential Medal of Freedom.
Toward More Complete Health & Wellbeing
Kyle Hill | Co-Founder & CEO, Harvey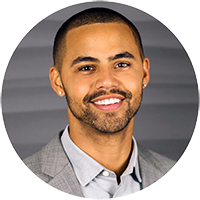 Kyle is Founder/CEO of Harvey, a leading telehealth provider of integrative medicine. Harvey combines the best aspects of Eastern and Western medicine to help patients find the root cause of their chronic health conditions. Previously, Kyle was the CEO of HomeHero, one of the largest providers of nonmedical home care in California. HomeHero provided millions of hours of care to thousands of families and partnered with some of the leading health systems in the country, such as Cedars-Sinai Medical System in Los Angeles.
Kyle was a TED speaker and was named to Forbes "30 Under 30" list in Healthcare in 2016. He serves on the Board at Pomona College. He is passionate about holistic health, wellness and preventive medicine.
Robots as Care Managers? Not in our Lifetime.
George Kassabgi | Executive Vice President & Chief Product Officer, Seniorlink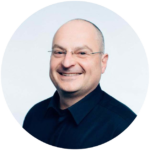 The Economist, Washington Post, CNN, BBC, McKinsey… Everywhere in the news are articles about how artificial intelligence and robots will replace jobs. Technologist George Kassabgi says don't bet on the bots when it comes to care coordination. But, he adds, technology will enable care teams to focus on more impactful aspects of care management.
Kassabgi has some experience in this area. His team developed Vela—Seniorlink's app that facilitates coaching and collaboration between case managers, network providers and family caregivers. For more than two decades, he has held leadership roles in organizations focused on enterprise software infrastructure and health care solutions. Prior to joining Seniorlink, Kassabgi was founder/CEO at Keas, a leader in employee wellness; as CEO at Bit9/Carbon-Black, the leader in endpoint security; independent director at Mendix; and vice president, GM Server Products at BEA Systems.
Measure What Matters: Asking the Tough Questions
Martin A. Makary, MD, MPH | Professor of Surgery, Johns Hopkins University School of Medicine; Professor of Health Policy & Management, Johns Hopkins Bloomberg School of Public Health; Chief, Johns Hopkins Center for Islet Transplantation Surgery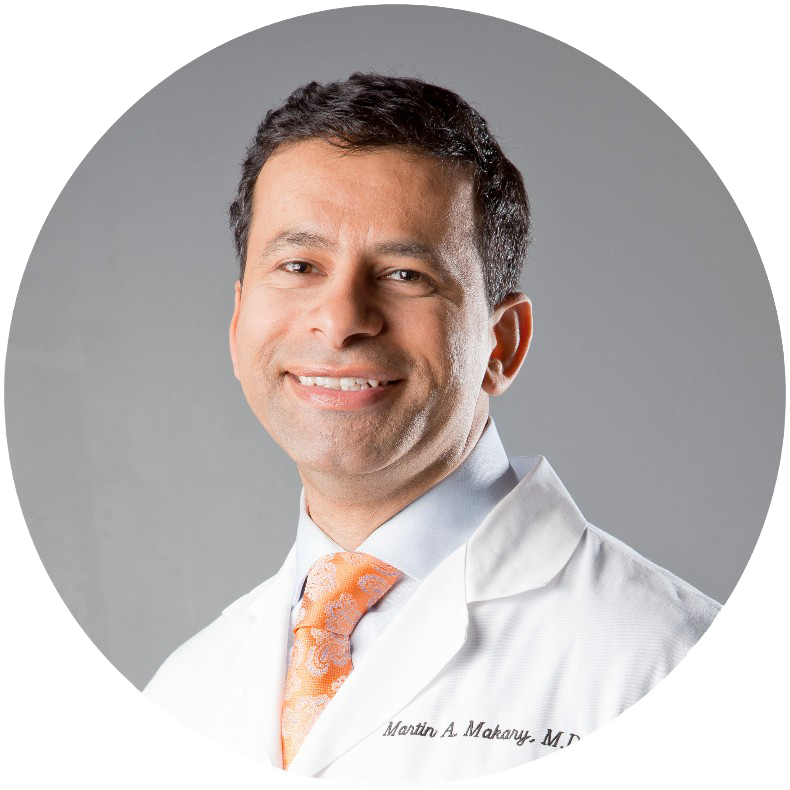 Veteran Johns Hopkins surgeon Marty Makary applauds advancements in quality measurement. Still, he describes current measures as "easy to capture." For instance, patient satisfaction. An easy, numbered scale makes for quick collection of data. But is it measuring what matters most to patients?
Makary's research and proposal for an improved measure matrix often focus on his fellow physicians. What's the doctor's judgment? What's their skill? What's their humility? None of those questions are answered easily, he concedes. And they may not initially boost his popularity in the doctor's lounge. Still, he says a new approach would generate more appropriate care, cut costs and improve doctor performance. On that note, Makary's not worried about his standing with fellow physicians. Better measures lead to better decisions. Better decisions make better doctors. Better doctors deliver better outcomes.
The Future of Health Is Cognitive: Beyond Jeopardy, IBM Watson Provides Health Care Answers
Kyu Rhee, MD, MPP | Chief Health Officer, IBM Watson Health, President, Integrated Health Services, IBM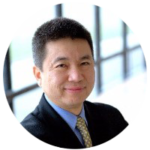 You might have heard of Watson, the IBM program that beat the very best (human) on TV's Jeopardy! But Watson's come a long way, and is focusing "his" unique power on health care. Leading that effort is Dr. Kyu Rhee, Chief Health Officer for IBM's Watson Health Unit. There's an avalanche of obtainable data, and Rhee believes we have the technology to match it. He wants to move from population health management to personalization health management. He wants value-based care to become values-based care. It may not be humanly possible. But it's a new game, and it may be Watson possible.
Prior to his work at IBM, Rhee held top jobs at the Health Resources and Services Administration and the National Institutes of Health. He also served as chief medical officer for the Baltimore Medical System and worked as a primary care physician.
50 Shades of Variation
Josh Rosenthal, PhD | Co-Founder and Chief Scientific Officer, RowdMap, Inc.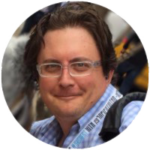 Is there room for variation in how we tackle improving care? Dr. Josh Rosenthal uniquely explores the variation in high-value care, its key drivers, impact, practices and measurement. As Chief Scientific Officer of RowdMap, Rosenthal helps both health plans and providers identify, quantify and reduce low-value care to successfully move from fee-for-service to value-based medical economic models.
Rosenthal is an Ernst & Young Entrepreneur of The Year®, and his work with government data and high-value care has won praise from Business Week and Entrepreneur Magazine. He's a member of the National Committee on Vital and Health Statistics Data Access and Use, and has served as public advisor to the Office of the National Coordinator for Health Information Technology. Among Rosenthal's many professional positions is a stint teaching special/exceptional education in public elementary schools.
Ethics Is Quality, Quality Is Ethics: Improving Care at the End of Life
Nneka Mokwunye Sederstrom, PhD, FCCP | Director of Ethics, Children's Hospitals & Clinics of Minnesota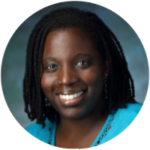 Dr. Nneka Mokwunye Sederstrom believes that improving end-of-life care not only softens difficult decisions for patients and their families, it improves quality for the entire health care system.
Sederstrom has made clinical ethics her life's work. She earned recognition as director of MedStar's Center of Ethics at MedStar Washington Hospital Center in Washington, DC. She is the first African American woman to hold the role of Ethics Director for any hospital nationwide. Last year, Children's Hospitals and Clinics of Minnesota charged her with building an ethics department to help parents navigate difficult life—and death—decisions.
In addition to her hospital duties, Sederstrom is a member of several professional societies. She also holds leadership positions in the American College of Chest Physicians, the Society of Critical Care Medicine, the American Society of Clinical Oncology and the American Society of Bioethics and Humanities. She is a member of the Neurocritical Care Society, the North American Burn Society and the National Medical Association.