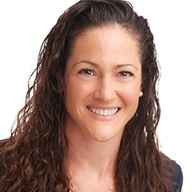 Jennifer Goldsack
CEO
Digital Medicine Society (DiMe)
---
You'll be glad you saw Jen because...
She's a sage with a quick wit, who speaks bluntly about the broad patterns and deep possibilities of digital medicine. She's clear about the promise and the pitfalls of how digital technology can transform care.

People hungry to know what's true and exhilarating in digital care consult Jen as a leader who sees entire categories of research and solutions—not just specific brands and products.

Meet her at Quality Talks and you'll have met an Olympian (Rowing, Beijing 2008).
---
Jennifer C. Goldsack is founder and CEO of the Digital Medicine Society, a nonprofit organization dedicated to advancing digital medicine to optimize health. Jennifer's research focuses on safe, effective and equitable use of digital technologies to improve health, health care and health research. She is a member of the Roundtable on Genomics and Precision Health at the National Academies of Science, Engineering and Medicine, and serves on the World Economic Forum Global Leadership Council on mental health.
Jennifer worked at the Clinical Trials Transformation Initiative (CTTI), where she led projects within CTTI's Digital Program and the first randomized clinical trial using the FDA's Sentinel System. She conducted research at the Hospital of the University of Pennsylvania in the Department of Surgery and the Department of Medicine. She also helped launch the Value Institute, a research and innovation center in Delaware.
Jennifer earned her master's degree in Chemistry from the University of Oxford, England, her master's in the History and Sociology of Medicine from the University of Pennsylvania and her MBA from George Washington University. She is a certified Lean Six Sigma Green Belt and a Certified Professional in Healthcare Quality. She is also a former Pan American Games Champion, Olympian and World Championship silver medalist.