Tosan Boyo, MPH




Senior Vice President, Hospital Operations, John Muir Health
Tosan O. Boyo, MPH, FACHE is the Senior Vice President of Hospital Operations at John Muir Health. Prior to that role, he served as Chief Operating Officer at Zuckerberg San Francisco General Hospital and was Deputy Commander of the San Francisco COVID-19 Operations Center. Having been born in Nigeria and raised in New Jersey, then backpacking across all seven continents, shaped Tosan's views on how intersections across culture, policy and health impact vulnerable communities. Tosan believes access to affordable high-quality care is a cornerstone for a thriving society. He's on a life-long mission to advance equity and eliminate health disparities.
In his current role at John Muir Health, he's responsible for maximizing clinical integration, team effectiveness and facility performance to deliver the highest quality care across JMH Walnut Creek Medical Center, JMH Concord Medical Center and JMH Behavioral Health Center. John Muir Health ranks #3 in the Bay Area and #10 in California, according to US News and World Report, and is the region's pre-eminent center for neurosciences, oncology, orthopedics, pediatrics, obstetrics, cardiovascular and emergency care.
Tosan previously served as the chief operating officer of Zuckerberg San Francisco General; the city's teaching hospital, only Level 1 Trauma Center, largest primary care center and only psychiatric emergency service. He was the founder of the ZSFG Equity Council and his development of the enterprise-wide strategy to advance equity received the Best Initiative Award from the Disparities Solutions Center. In February 2020, he was appointed by San Francisco's Director of Public Health to serve as the Deputy Commander of the City's COVID-19 Operations Center. At the height of the pandemic, of the most densely-populated US cities, San Francisco achieved the lowest death rates and case rates, and highest testing rates.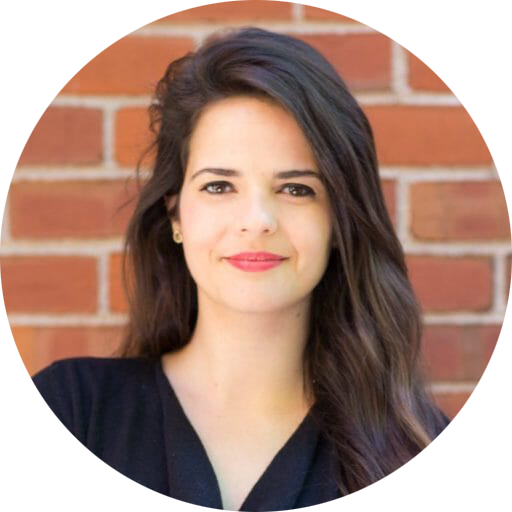 Andy Coravos, MBA




CEO and Co-Founder, HumanFirst



Andy Coravos is the CEO/co-founder of HumanFirst (formerly Elektra Labs), building a digital medicine platform focusing on digital biomarkers for decentralized clinical trials. She serves as a research collaborator at the Harvard-MIT Center for Regulatory Sciences. Formerly, she served as an Entrepreneur in Residence at the FDA working in the Digital Health Unit (DHU), focusing on the Pre-Cert program and policies around software-as-a-medical-device and AI/ML. Previously, Andy worked as a software engineer at Akili Interactive Labs, a leading digital therapeutic company. Before grad school, Andy worked at KKR, a private equity firm, and at McKinsey & Company, a management consulting firm, where she focused on the healthcare industry. She serves on the Board of the Digital Medicine Society (DiMe), and she's an advisor to the Biohacking Village at DEF CON.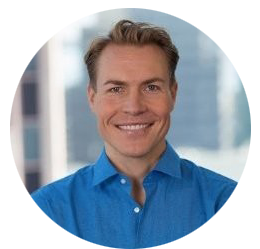 Sami Inkinen, MBA




CEO & Founder, Virta Health



Sami Inkinen is the Chief Executive Officer and Co-Founder of Virta Health, which provides the first clinically-proven treatment to safely and sustainably reverse type 2 diabetes without medications or surgery. A data-driven technology entrepreneur, Sami's personal connection to diabetes and passion to advance health on a global scale was the motivation behind Virta Health and its innovative approach to diabetes care.
Previously, Inkinen was the co-founder of the leading online real estate marketplace Trulia, serving as its COO and president and board member until its IPO and eventual sale to Zillow Group. He also worked on Microsoft's strategy team for MS Office, and as a consultant for McKinsey & Company within the software, telecommunications, and government sectors.
A physicist by training, Sami started his career as a radiochemist at a nuclear power plant and holds a Master of Science in engineering physics from the Helsinki University of Technology. He also earned a Master of Business Administration from Stanford University. He thinks his greatest luxury today is a small vegetable garden at his San Francisco Bay area home, where he lives with his wife and two daughters.
Diana Issacs, PharmD




Endocrine Clinical Pharmacist & Remote Monitoring Program Coordinator, Cleveland Clinic
Diana Isaacs, PharmD, BCPS, BCACP, BC-ADM, CDCES is a Clinical Pharmacy Specialist and the Remote Monitoring Program Coordinator at the Cleveland Clinic Diabetes Center. She provides medication management and diabetes education. She runs a robust CGM shared medical appointment program and is an insulin pump trainer.
Dr. Isaacs earned a Bachelor's Degree in Chemistry from the University of Illinois at Chicago and a Doctor of Pharmacy Degree from Southern Illinois University Edwardsville. Dr. Isaacs also completed a pharmacy practice residency with an emphasis in ambulatory care and diabetes management at the Philadelphia VA Medical Center.
She is a Certified Diabetes Care and Education Specialist and holds board certifications in pharmacotherapy, ambulatory care, and advanced diabetes management. Dr. Isaacs serves in leadership roles for several pharmacy and diabetes organizations and is passionate about the use of technology to help people with diabetes.
Joshua Liao, MD, MSc, FACP




Associate Professor, Medicine and Associate Chair, School of Medicine, University of Washington
Dr. Liao is a board-certified internal medicine physician, the Associate Chair for Health Systems in the Department of Medicine, and the Medical Director of Payment Strategy at UW Medicine. He is also an Associate Professor of Medicine within the UW School of Medicine and Adjunct Associate Professor of Health Systems and Population Health within the UW School of Public Health.
He completed medical school at Baylor College of Medicine and trained in internal medicine at Brigham & Women's Hospital, where he was also a Clinical Fellow in Medicine at Harvard Medical School. He is a Senior Fellow at the Leonard Davis Institute of Health Economics at the University of Pennsylvania.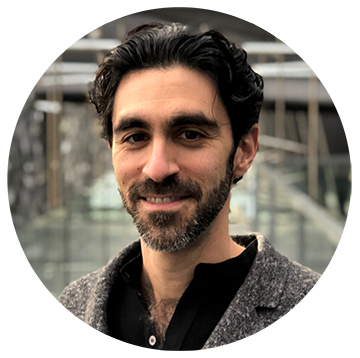 Ziad Obermeyer, MD
Blue Cross of California Distinguished Associate Professor of Health Policy and Management, UCLA
Ziad Obermeyer is the Blue Cross of California Distinguished Associate Professor of Health Policy and Management at the UC Berkeley School of Public Health, where he does research at the intersection of machine learning, medicine, and health policy. He previously was an Assistant Professor at Harvard Medical School, where he received the Early Independence Award, the National Institutes of Health's most prestigious award for exceptional junior scientists. He continues to practice emergency medicine in underserved parts of the US. Prior to his career in medicine, he worked as a consultant to pharmaceutical and global health clients at McKinsey & Co. in New Jersey, Geneva, and Tokyo.
Suchi Saria, PhD
CEO & Founder, Bayesian Health and John C. Malone Asst. Professor, Johns Hopkins University
Suchi Saria is the Founder and CEO of Bayesian Health, the John C. Malone Associate Professor of computer science, statistics, and health policy, and the Director of the Machine Learning and Healthcare Lab at Johns Hopkins University. She has published over 50 peer-reviewed articles with over 3000 citations and was recently described as "the future of 21st century medicine" by The Sloan Foundation. Her research has pioneered the development of next-generation diagnostic and treatment planning tools that use statistical machine learning methods to individualize care.
At Bayesian Health, Dr. Saria is leading the charge to unleash the full power of data to improve healthcare, unburdening caregivers and empowering them to save lives. Backed by 21 patents and peer-reviewed publications in leading technical and clinical journals, Bayesian leverages best-in-class machine learning and behavior change management expertise to help health organizations unlock improved patient care outcomes at scale by providing real-time, precise, patient-specific, and actionable insights in the EMR.
Dr. Saria earned her M.Sc. and Ph.D. from Stanford University working with Professor Daphne Koller. She visited Harvard University as an NSF Computing Innovation Fellow and joined the Johns Hopkins faculty in 2012. Currently, Dr. Saria is serving as an advisor to the FDA on AI/machine learning.
Siobhan Wescott, MD
LaFlesche Professor and Director of American Indian Health, College of Public Health, University of Nebraska Medical Center
Dr. Wescott is the inaugural holder of the Dr. Susan and Susette (Inshata Theumba) LaFlesche Professorship in Public Health at the University of Nebraska Medical Center. Her heritage and experience have shaped her career toward the goal of improving the lives of American Indians and Alaska Natives.
She was previously the Assistant Director of the Indians into Medicine (INMED) program at the University of North Dakota School of Medicine & Health Sciences. Dr. Wescott formerly taught in the Department of Public Health at North Dakota State University in American Indian Public Health. She is Athabascan from Fairbanks, Alaska. Dr. Wescott holds a medical degree from Harvard Medical School, a Master of Public Health degree from the UCLA School of Public Health, and a Bachelor of Arts degree in government from Dartmouth College.